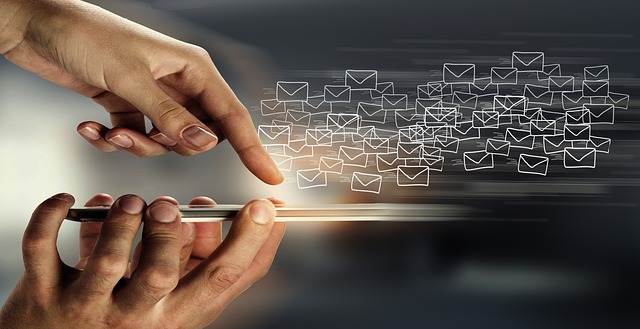 Business Email Services and Solutions
Business Email Services and Solutions
At Tech-Wales we provide premium business Email services for an affordable price. With our business Email service and solutions you will be able to stay in contact with your customers and suppliers wherever you are. Send invoices or quotes from your mobile or tablet. Our business Email consultancy will set email hosting all up for you and our help desk will provide you with professional support, training and advice. We can provide business email for small business to large business.
Regardless of the size of your business, email is critical. It's how your customer can stay in touch and your business email address tells your customers a lot about your business. We will provide professional email accounts for all your staff with your custom domain.
For example, say you are looking to get a builder in to work in your house and you asked for recommendations. Your friends send you two email addresses of people they recommend:
BobJones67@hotmail.com
Info@BestHomeImprovements.co.uk
Which one would you want to renovate your home? As you can see a professional email address is vital to your business.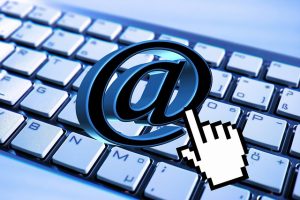 We provide our business Email consultancy all over the UK, Wales and in South Wales in places like Swansea, Cardiff, Newport, Bridgend, Neath, Port Talbot, Llanelli and Carmarthen. We also offer our business Email services in England in places like Bristol and Birmingham.
Business Email Services Benefits
Business Email is more than just giving your customers the right impression. Using Exchange Online then you get the following benefits
Access your email, calendar & contacts on your phone, tablet and laptop.
All of your devices in-sync all of the time.
Enterprise-Grade Anti-Virus and Spam checking.
Manage your inbox with Clutter, Ignore Conversation and Custom Rules.
Calendar Reminders and Alerts so you never miss an appointment again.
Staff can share access to their Inbox or create Shared Mailboxes (e.g. Accounts/Enquiries etc).
Access your email from any web-browser so you can keep going when your laptop dies.
Going Away? Auto-Respond to clients informing them there will be a delay.

Compare Business Email Exchange Online Plans
From just £3+vat per user/per month you get the great range of benefits. We also offer a great setup service – to get you started on our Exchange Online plans for just £99+vat. Call us today to find out more.
Large mailboxes – Each user gets 50 GB of mailbox storage and can send messages up to 150 MB in size.
Outlook support – Users can connect supported versions of Outlook to Exchange Online, so they can use the rich client application they already know.
Web-based access – For web-client access, Outlook Web App provides a premium browser-based experience that matches the look and feel of the full Outlook client
Outlook app – Get more done on your phone and tablet with the Outlook app for iOS and Android—and soon in Windows 10.
Inbox management – Stay focused on the most important messages with Clutter, which applies machine learning to clean up your inbox and set up rules that match the way you work.
Document collaboration – Save attachments directly to OneDrive for Business with just one click and share the link to the file—right from Outlook Web App.
Groups – Simplify collaboration with Office 365 Groups, which lets teams self organise, work together across tools and devices, and build upon the expertise of others.
Shared calendar and contacts – Compare calendars to schedule meetings and access collaboration features, including shared calendars, groups, the global address list, external contacts, tasks, conference rooms, and delegation capabilities.
Third-party apps for Outlook – Spend less time switching between apps with an extension model that allows third-party web applications easy plug-in access for both Outlook and Outlook Web App.
Security – Every mailbox is protected with premier anti-malware and anti-spam protection via Exchange Online Protection.
In-Place Archive – Keep your inbox clean by automatically moving old messages to an In-Place Archive.
Don't forget to check out our centralised email signature management addon.