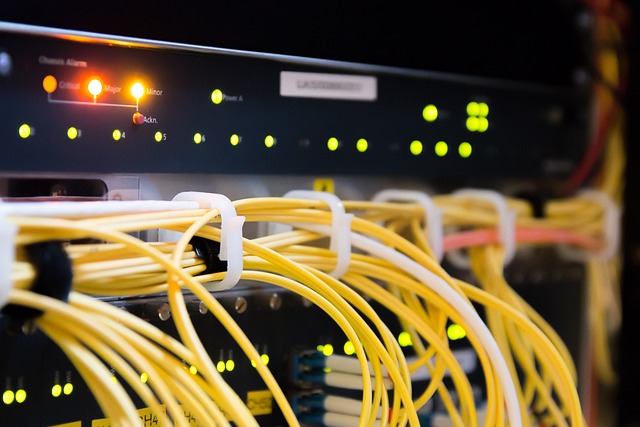 Business Broadband Services
Business Broadband Solutions
At Tech-Wales we provide super fast reliable business broadband solutions. We can offer fast and secure business broadband at competitive and affordable prices and great business broadband deals.
We offer superfast fibre broadband only packages from £24 per month but we also offer business broadband & call packages at very competitive prices. All our packages come with unlimited downloads and super fast broadband speed up to 330Mbps. We offer our business broadband to all businesses from small business to large business.
We also offer dedicated lease lines with even faster upload and download speeds. We have speeds available of up to 1Gpbs. Prices for your dedicated leased broadband are starting from only £240 per month.
We can offer business broadband with the best connection at very affordable prices. Good business broadband is unmissable these days and Tech-Wales provides very reliable broadband.
Due to the BT 2025 PSTN switch off it is even more to get fast broadband and phone for your business. From 2025 you will require broadband for your business phone solutions as the traditional phone line will stop to exist. We offer the complete package and always have great business broadband deals and business phone deals.
We have a package available for any business size, from small business to large business. We also offer excellent customer service to provide you with a complete broadband package for your business. Please contact us today to discuss your best business broadband solution. See below overview to compare broadband packages. We always have great broadband and phone deals for your business.
We offer our business broadband installation all over the UK, Wales and in South Wales in places like Swansea, Cardiff, Newport, Bridgend, Neath, Port Talbot, Llanelli and Carmarthen. We also offer our business broadband services in England in places like Bristol and Birmingham.
FTTC – Super fast business broadband
Our FTTC super fast fibre broadband will make your business work faster online or from the cloud. FTTC business broadband is reliable and is available at affordable full fibre broadband packages to suit your business. FTTC offers super fast broadband speed.
FTTP – Ultra fast business broadband
Fibre to the premises (FTTP) ultra fast fibre broadband is a pure fibre optic connection – all the way from the exchange into your home or business. It offers speeds of up to 330mbps. FTTP business broadband connections are reliable and ultra fast to provide your business with one of the fastest broadband available at great prices! Ultra fast broadband speed.
Dedicated Leased Lines Business Broadband
Leased line business broadband is a network connection that you rent from the internet service provider. The service connects two locations such as your business and the service provider's data center. However, it is a dedicated line set up to serve only your company and is not shared with other users. This enables you to have much higher download and upload speeds than any other normal fibre connection.