Microsoft Teams, SharePoint and OneDrive are essential applications especially when your organisation needs to adapt to agile working. In this article we explain what Microsoft Teams, SharePoint and OneDrive are. We also explain the similarities and differences between these Microsoft applications and when it is best to use which application. Each application offers specific functionality to collaborate with others and can help you when your staff are working from different locations.
What is Microsoft Teams
With Microsoft Teams you can chat and set up online meetings and you can create a team to collaborate in a structured way with people on a specific goal. Within these chats, meetings you can simultaneously work on files and you can have conversations via messages, audio or video calls.
What is MS SharePoint
MS SharePoint is a platform where you can build websites within your organisation. It's been around a bit longer than Microsoft Teams. With MS SharePoint you can create team sites where you can, for example, store all folders and files of a specific team. These MS SharePoint team sites often replace a local server or a server in the cloud, such as a shared drive. You can also create a communication site where you share news updates, events, or events with everyone in your organisation.
What is Microsoft OneDrive
MS OneDrive is your personal storage location in the Microsoft cloud. You can save, edit and share files with other people in your business. You store these files in the cloud, so you have access to your files anytime and anywhere. You can share files with others via a link, indicating whether they can only read or edit the files. Like SharePoint, OneDrive is often the replacement for a local server or a server in the cloud.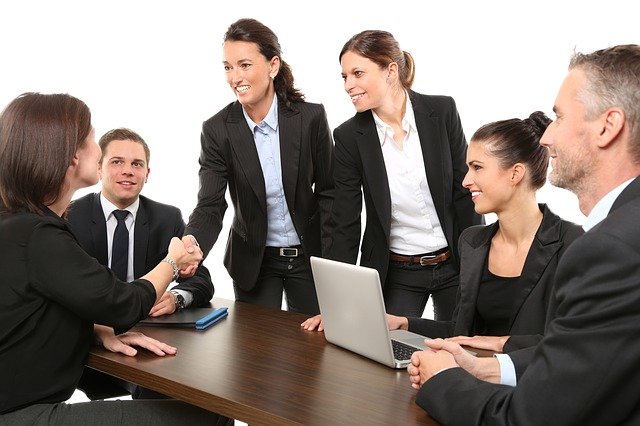 When to use Microsoft Teams, SharePoint or OneDrive?
There is quite a bit of overlap in functionality and usability of the three Microsoft applications. All three apps provide the ability to collaborate with others using file share. But when do you use which application? That depends on how you want to collaborate with others at that time.
Conversation-driven collaboration
Conversation-driven collaboration means that you want to communicate with others via text, audio or image. This can be about one or more files, but you don't just want to share files with the other. You also want to say something about these files or ask your colleagues for their feedback. You want to be able to discuss things with each other and ask questions. In that case, you can make good use of Microsoft Teams. In Microsoft Teams you can communicate with one, a few people and with many people via text, audio or image and also share files with them.
Conversation-driven collaboration with Microsoft Teams and OneDrive
Do you work with one or more people and do you want to be able to share a file from time to time? Then you can use the chat function in Microsoft Teams. In the chat you can add a file to your chat message via the paperclip. You can then choose between upload from my computer or OneDrive. If you upload a file here from your personal OneDrive, you do not send a copy, but you give your colleague permission to view and edit your OneDrive file hence improving collaboration. The file will remain in your OneDrive, but you can find the file at the top of the chat under the Files tab.
Conversation-driven collaboration with Microsoft Teams and SharePoint
Do you want to work with many people and do you want to be able to consult with them structurally and share files with them? Then you can create a Team for that partnership. Within a Team you can have conversations, share files and use other applications, such as a Planner. The files you share within a Team are stored in SharePoint. You can see this in the menu bar of the Files tab. The files that are shared in the Team can be opened in SharePoint. The advantage of this is that if one person leaves the Team, the files will still remain available on this SharePoint team site. If you share files through Microsoft Teams chat, his or her OneDrive files will be deleted as soon as that person leaves the organisation.
Document-driven collaboration
Can you only use OneDrive and SharePoint via Microsoft Teams? You can also share files from OneDrive or SharePoint without Microsoft Teams. Using the chat or creating a Team in Microsoft Teams is only useful if you want to collaborate in conversation. Do you only want to share a few files with someone, or do you want a shared storage place for files with your colleagues? This is called document-driven collaboration. Depending on the number of people with whom you want to share files, you can choose OneDrive or SharePoint.
Tech-Wales helping you with online collaboration
At Tech-Wales we are experts in setting up MS Teams, OneDrive and SharePoint for your organisation. We can make these applications tailor made for your business to take full advantage of its functionality. Combined with our excellent Cloud Computing Services and Business IT Support we can provide the complete package for your organisation. Contact us today to discuss your requirements.