The USB 4 standard will be official at the end of this year, bringing higher transfer speeds, better power delivery and an improved data flow management over its predecessors.
The specifications for USB 4 will deliver a lot of improvements. The new version is based on the Thunderbolt architecture which doubles the bandwidth of current USB technology and can handle multiple data and display protocols simultaneously.
USB 4 will be similar to USB-C but with data rates comparable to Intel's Thunderbolt 3 version of USB-C. Most of us will still use adapters to use USB-A devices with USB-C ports so a new version of USB may sound daunting. However the improvements are worth it. Below a summary what we know so far.
Quick overview of USB 4
Up to 40 Gbps data transfer speeds with two-lane cables corresponding to Thunderbolt 3 speeds
Better video performance thanks to intelligent allocation of resources based on transfer needs.
Thunderbolt 3 compatible depending on how USB 4 is implemented.
Compatible with USB type C ports.
Article continues under image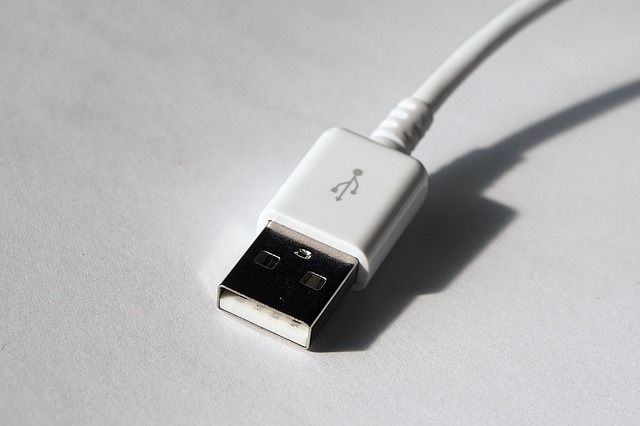 Compatibility between USB 4 and Thunderbolt 3
Intel, the developer and owner of the Thunderbolt 3 protocol have ensured that future USB platforms are compatible with Thunderbolt 3 devices. Manufacturers are not required to support Thunderbolt 3 functionality in their USB 4 specifications, so you may have a USB 4 device that is not compatible with Thunderbolt 3. It's important to review the specifications of the device that you are purchasing before you pay for it.
The promise of 40 Gbps seems good in theory but not every USB device will be able to use this speed. USB 4 devices may need to lower their speed to be compatible with the hardware they are connected to. There are three available speeds in USB 4 (10 Gbps, 20 Gbps, and 40 Gbps) and you can usually expect that smaller and cheaper devices will only support lower speed.
Intelligent bandwidth sharing
USB-C introduced the 'alternative mode' which allows you to process DisplayPort and HDMI input into a USB-C port but with the current technology it is not possible to intelligently distribute resources if you are sending data and video simultaneously: the bandwidth 50-50 of the two streams is divided.
With USB 4 resources are shared smarter to see the real-time needs of video and data. So if you stream 4k videos and transfer files at the same time the technology will ensure that these two needs will be optimised as required so that you don't notice the transfer as you play a video.
USB and power
Only certain USB-C ports support USB Power Delivery (USB PD) which is a requirement for charging some devices including laptops. Each USB 4 device and port will support USB PD with a capacity of 100 watts even though there is no charger at the moment that provides such a level of energy.
USB 4 is also backwards compatible with USB 3 and USB 2 devices although you will be limited to the speeds of the oldest standard. A USB 4 device obviously does not reach USB 4 speeds when it is connected to a USB 2 or USB 3 port.
When will USB 4 be available?
USB 4 will not be released until the end of this year and you will probably have to wait another year until you find the standard in consumer products. This will very likely be the end of 2020 or the beginning of 2021. During that interim period more details will be published about the technology but it already seems like a very promising step forward.
Tech-Wales business computer hardware solutions
It is important to have good computer hardware for your business. This will enable your business to run smoothly and minimise downtime and costs. We provide tailor made hardware solutions for your business like desktop computers, laptops and tablets. Contact us today to have your tailor made computer hardware solution.