We can safely say that 2020 has been a challenging and unprecedented year due to the COVID-19 pandemic. It has been dominating the news on a daily basis. You would almost forget that we are only a month away from Brexit. Negations about a trade deal between the European Union and the UK seem even in December 2020 far away. With no trade deal the implications for business will be massive.
There are so many rules and regulations which could be different and which businesses need to adapt. We only had the introduction of the new European GDPR in 2018. These GDPR rules were created to ensure data protection and storage was regulated to protect personal data for EU businesses including the UK. However now we are about to leave the EU what is happening with GDPR?
GDPR during the transition period
Although the UK officially left the EU on 1st January 2020, this year is a transition period to allow time to negotiate the details of the withdrawal agreement. This transition period was to last until the end of 2020. There have been talks over an extension of this transition period but nothing has been confirmed. During this transition period businesses in the UK still need to comply with the European GDPR from 2018. So effectively nothing has changed this year or for a longer transition period.
Article continues under image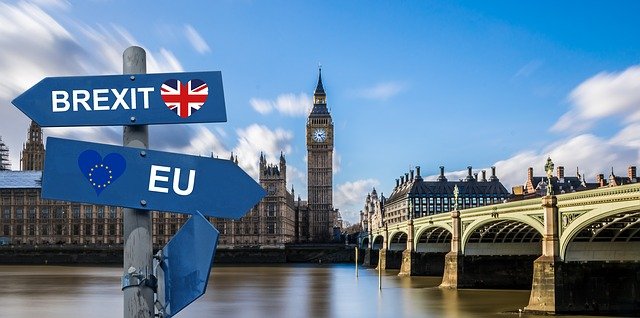 GDPR after the transition period
When the transition period is over, very likely to be 1st January 2021, it depends what will happen exactly with GDPR. It depends on what agreements have been made with the EU. To make sure there is a form of GDPR in place the UK GDPR is already in place during the transition period. Also the Data Protection Act 2018 is revised to make sure that data protection regulation is in place. In short the main regulations will stay the same as the EU GDPR however there could be changes in for example the height of fines.
Also international companies who trade with the EU hence have EU citizens as customers will have to continue to comply with the EU GDPR. If not fines from the EU could still apply even after the transition period. There are many business who in one way or the other trade with the EU so the EU GDPR is going to have its influence.
If as a business you keep the data protection security measures which are currently in place within your organisation which you should be mostly ready for any new UK GDPR or Data Protection act. It is very likely that these new regulations will only differ in certain details.
Tech-Wales safe storage solutions
At Tech-Wales we offer excellent IT consultancy services, cyber security services and cloud computing services ensuring all personal data is kept in a safe environment according to GDPR. We offer service at competitive rates with great customer care. Feel free to contact us now to discuss.