At the time of writing (June 2020) 5G is currently being rolled out in the UK. It is not yet available everywhere but coverage will get better and better. The question arises whether 5G will replace business broadband in the future. The new standard for mobile communications promises speed of up to 10 Gbps and also more capacity and latency times of less than a millisecond. These are high expectations however these figures have not yet been achieved in reality.
Three basic scenarios are under development relating to 5G technology: enhanced mobile broadband (eMBB), mass machine-to-machine communication (mMTC) and ultra-reliable low-latency communication (uRLLC). The question arrises if 5G will make business broadband redundant in the near future?
Where is 5G useful
5G is a natural development for broadband internet connections in peripheral locations such as rural business establishments or as a powerful internet connection backup. Because of the central role that digital processes play today this will benefit every company that is looking for the highest availability especially as a backup of fixed connections.
A clear example of the benefits of 5G is the support it offers for temporary locations. These could be, for example, a construction site, pop-up store, festival site or a large event. Using 5G they can all be connected to the mobile network – and thus to the internet – with an unprecedented amount of bandwidth. Comparing and breaking down these short-lived networks is much easier and faster compared to broadband.
Article continues under image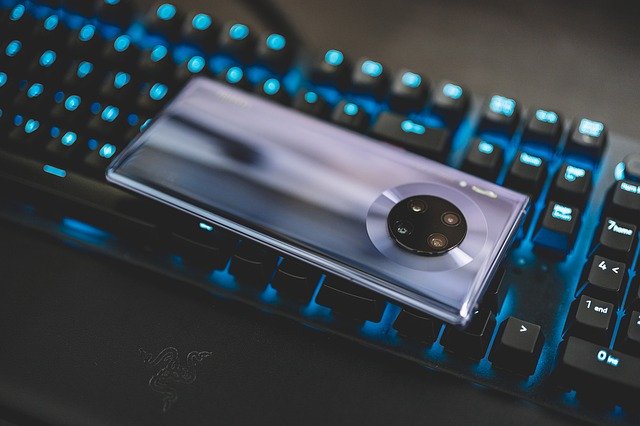 High safety requirements
Compared to previous mobile standards, 5G has much stricter cyber security requirements. Virtualisation, cloud and edge computing make the network infrastructure much more complex and therefore more vulnerable. Unlike proprietary hardware, backbone infrastructures are based on standard equipment, which can be attacked by CPU attacks such as Meltdown or Specter. The growing number of simple internet connected devices is also causing a significant increase in vulnerable attack spots. Another factor is that private networks may not meet the same security standards as provider networks. All this means that the public providers of 5G networks have to do a lot of work when it comes to security.
A few providers have started offering 5G and they will cover an ever increasing part of the UK. Private networks will be offered in the 3.5 GHz range in the future.
Since this frequency is exclusive to your business no one will be able to use that frequency besides your organisation. You can also work with high transfer rates. This can be essential especially for critical applications. On the other hand a private 5G installation is extremely complex and expensive. The infrastructure costs alone are many times higher than those for broadband. That's not the only reason why broadband will (and should) remain the top choice for a local network for most businesses. Most importantly, wireless lan is in no way inferior to 5G in terms of performance thanks to recent improvements in broadband and WiFi techniques like WiFi 6.
WiFi 6 has an important role to play in high-density environments. A balanced wireless connectivity experience – such as in open-plan offices, stadiums, educational institutions, shopping centers, or trade shows – requires future-proof infrastructure and WiFi 6 provides that capability.
Using 5G and broadband as the perfect package
In the not too distant future any business should be using a combination of business broadband and 5G as the perfect package. Business broadband can be used for the premises and 5G for remote working staff or temporary locations.
Tech-Wales Telecom Services
At Tech-Wales we provide excellent business telecom services for your business. We can provide the complete telecom package including business broadband and business phone. Do not hesitate and contact us today for your business telecom services.