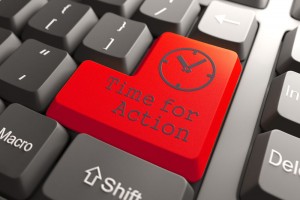 In April this year, Microsoft will stop supporting Windows XP; meaning security updates, and software patches will no longer be administered by Microsoft from April 8 2014. Out of date security is a serious risk to your business and your customers' privacy. Other companies are likely to soon follow suit and cease supporting the Windows XP operating system soon afterwards or even before that time. New devices such as printers, scanners and cameras may not run properly or at all, and new versions of software suites run the risk of not being supported on an operating that will be over 12 years old.
Fear Not, Because Tech-Wales has the Solution!
With the release of Windows 8.1 last October, now is the perfect time to upgrade your business to the very latest Windows operating system. You may have heard the talk about Windows 8, but Tech-Wales is here to give you the facts:
Windows 8 will have the longest support cycle of any current version of Windows
More security than Windows XP, Windows 8.1 is 21 times less prone to breaches than XP
Faster boot times and ultra-quick searches compared to previous Windows versions
Improved battery life and less hardware intensive compared with Windows Vista and 7
Windows 8 is built with the cloud in mind, giving you a jump start into products like SkyDrive, Office 365 and remote desktop that will make your business more productive.
Tech-Wales has the Tools and Expertise to Make Migration Simple
We understand something like a computer operating system may not be high on your list of priorities, and the prospect of brand new IT equipment can often be unsettling. So we aim to do as much as we can to make this process as easy and unobtrusive as possible to minimize the impact this has on your business operations.
So to put your mind at ease here are some key points about migrating to Windows 8:
Upgrade Your PC, Without Upgrading Your PC
Technicians at Tech-Wales have found that Windows 8 performs better on legacy hardware than other Windows operating systems. Meaning that in many cases you can upgrade to Windows 8 on your existing workstation or laptop! In a few cases the machine may need a minor upgrade which we can perform. For much older PC's we will likely recommend a brand new system to get the most out your new upgrade.
Leave Your PC in the Office, and Take Your Office Everywhere
Windows 8 opens up your business to a whole new world with cloud computing and enables you to expand your business with empowering new technologies. Mobile devices and access to powerful computing are found everywhere, and this has changed the way people do business. The traditional office space is fast becoming a relic of the past. Windows 8 allows you to work on your PC from anywhere in the world using Remote Desktop access. Your files and documents can be stored using Microsoft SkyDrive and accessed from a whole range of devices and other platforms.
More Security with Advanced Network and Administration Tools
Windows 8 provides a whole new set of features to protect the PC's and your business from disasters such as system failures, viruses and data theft. Access to enterprise class encryption keeps your data and your employee's safe, and Trusted Boot is a unique feature to Windows 8 that starts a PC safely without malware or viruses running. IT administration tools can specify which applications and data is available to users, and automatically block any unauthorized activities. All of the functions are displayed and operated using simple but powerful management tools.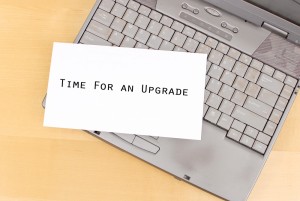 Build a Windows 8 Migration Plan Tailored To Your Needs
Tech-Wales are committed to making your transfer to Windows 8 as quick and easy as possible. Every business is different and therefore not all moves to Windows 8 will be the same. A survey of your existing applications and hardware will allow us to determine your requirements for a Windows 8 migration, and identify any possible problems that could arise. Since Windows XP has been around for a while it is likely that an upgrade could uncover problems that have not previously arisen, Tech-Wales will guide you all the way to provide support and guidance through the whole process.
Contact us on 01639 326001 and we'll be happy to discuss your requirements.