For many organisations working in the cloud has now become a standard feature. Amazon Web Services (AWS), Microsoft, Google and IBM are no longer the companies at the top of the IT managers wish list. A complete armada of specialised service providers is now ready to take on virtually every challenge regarding deployment and management of cloud services. Experts are now seeing a new wave in the cloud market that not only offers users more options but also gives them new challenges.
Colocation services are on the rise
A lot of organisations do want to get rid of their expensive data centers but do not yet know which provider or cloud service to use in the cloud market. Colocation services are therefore often an alternative. These companies enable companies to run their systems in their own computerised data centers and also to use public cloud services: The big advantage of colocation is that a company can use it at the push of a button for equal use create a direct high-speed connection with practically any public cloud provider.
This will make the implementation of a multicloud strategy easier. The organisation would also have the opportunity to intensively test AWS, Azure or Google cloud cloud services before deciding on a migration.
Cost control in the cloud becomes more complicated
The cost control of cloud services is an increasing challenge. Often the IT manager has to appoint someone to deal with all the cloud contracts and optimising these contracts to reduce costs.
On the other hand managers are learning to manage costs better and better. By monitoring the use of the cloud very precisely costs savings can be made and controlled. Professional management tools can offer support for cost control such as Cloudability, Cloud Cruiser and Cloudyn.
Hyper-converged systems simplify the private cloud
Not every organisation wants to entrust its customer data and other sensitive data to a service provider. A private cloud service is a frequently chosen solution in these situations. However comparable to a public cloud scenario numerous conditions must be met. Conditions such as virtualisation techniques and standardisation but also automatic features, self-service functions and resource monitoring. An enormous effort is required to set up all this in-house.
Hyper-converged cloud systems could offer a solution for this problem. They already offer integrated resources for computing, storage and network services in advance enabling companies to set up a private cloud service faster. IT managers can use hyper-converged systems as the basis for their private cloud. This applies in particular to new workloads that require quick and automated up or down scaling. As an advantage an organisation can link 100 hyper-converged containers so that you get a set of storage and network resources that can be controlled from one management console.
Article continues under image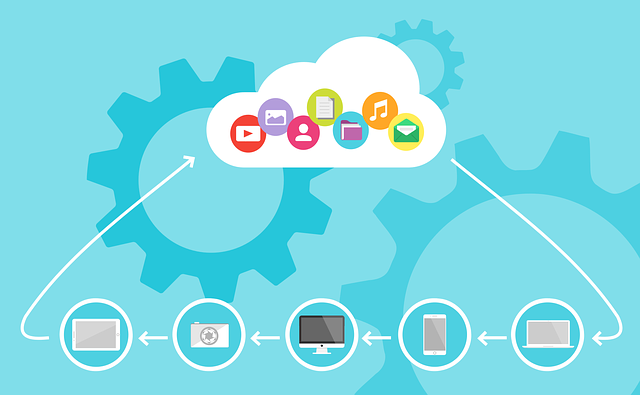 Containers make applications mobile
The cloud environment is flourishing with the use of container technologies such as Docker. Developers can manage and migrate software codes with Docker in a relatively simple way. Many companies use container technology as a means to be assured of the flexibility of their applications between the large cloud platforms of AWS, Microsoft or Google. Such projects are often embedded in DevOps strategies making it possible to speed up software development. The providers of cloud services not only support Docker but also other open source container platforms such as CloudFoundry or OpenShift.
Every public and private cloud platform now supports container-based development. OpenShift and CloudFoundry work just as well on a Google cloud platform as on the Azure or AWS platforms. These developments also present various challenges for IT managers because deploying containers on a large scale also means problems and issues related to security, monitoring, storage and computer networks.
The cloud ensures application optimisation
Instead of shifting applications to a public cloud without adjustments some companies try to optimise these adjustments in advance. A good adjustment would be to convert applications in such a way that they can be used optimally for cloud properties such as flexibility and scalability. However such migrations can become very expensive. It is therefore recommended the use of migration tools which support companies to transfer applications to the cloud without excessive costs.
Enterprise software is shifting to the cloud
Various companies now manage Enterprise applications in the cloud. The shyness of many managers seems to be diminishing to put essential software in the cloud. Currently important SAP applications run on an AWS cloud.
The trust of organisations in public cloud providers has grown. This trend will continue to develop. Many companies are turning new ideas into software faster and faster. That is why the cloud is the best environment for analyzing company data.
Tech-Wales Cloud Services
At Tech-Wales we offer excellent cloud computing services. We can help your organisation with a full cloud migration but we can also set up a hybrid cloud system suited and tailor made for your organisation. We also offer great customer service and care. Do not hesitate and contact us today to discuss your cloud requirements.