The outbreak of the Coronavirus pandemic is having an impact on every aspect of our life. As we have all seen in the news recently precautions have to be taken and human interaction needs to be limited where possible to prevent the spread of the virus. Remote or flexible working means that your staff will be able to work from any location. Especially now schools are closing it offers your staff the flexibility of working from home to minimise human contact and offer them a solution for childcare.
The MS Teams software which come with the Office 365 package gives you great tools to work as a team even though your team members are working from different locations. Microsoft Teams is a chat-based collaboration tool that provides global, remote and dispersed teams with the ability to work together and share information via a common space. MS Teams offers features like document collaboration, one-on-one chat, team chat, and more. Together with shared diaries on Office 365 yo can keep your organisation open for business. However good software is not the only challenge.
Although flexible working solutions have been around for a while now managers need to determine how best to lead teams that are not in the same space or even the same building or country. When team members are working from different locations everyone needs to be aware of their role and responsibilities. This can be slightly challenging when all working from different locations. However if you take the below tips in mind combined with good software you should be working together as a highly efficient team.
Manage the result not style
Employees often have their own working style. Some work a few hours and then take the children to school or run errands and complete their work later in the day. Others will stick more to the traditional office hours. It is impossible to manage this as a supervisor. So instead of managing how an employee completes his work it is better focus on the quality of the work. In other words check if deadlines are met and if the quality of the work is up to standard.
Encourage teamwork
Working at a distance from your colleagues can create a feeling of isolation among individuals. Encouraging project-based work and ensuring that everyone is kept up to date about any news or development will improve the feeling that members are part of a team.
Article continues under image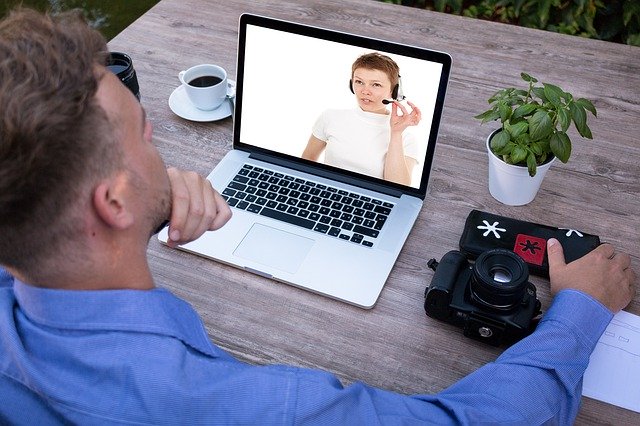 Communication is essential
With flexible working you can't just drop by someone's desk or have a cup of coffee together. Managers should take the initiative to build relationships with their teams. Regular online meetings to discuss matters can help address upcoming projects and gives you an opportunity discuss performance issues. However sometimes an instant message or email (work related or not) is also the right way to stay in touch. Whichever approach you choose be clear in your communication but do not be afraid show something of your personality. You are ultimately building and managing a team so it is important that everyone knows who they are working with.
Also make sure to have web meetings with the web cam on. This way you create much more of a team feeling when people can see each others faces and expressions which will get lost in email or messaging.
Give your team the right tools
Providing your team members with what the tools they need to work efficiently is an important part of good management. When your employees work remotely it means that you have to provide your employees with the right technology. Make sure you use software that allows you to securely and easily share documents which is available on a variety of devices, including laptops, desktops, tablets and smartphones and that all team members can work on the same document simultaneously. In this way, everyone has access to the same resources, you can avoid compatibility problems and you can show off your joint efforts. As stated before MS Teams is a perfect software package to achieve this.
Make sure the balance between work and free time is maintained
When staff members are working remotely they can get absorbed by a project and often want to complete their work before they close the working day. However there needs to be a balance between work and time to relax. Make sure that your employees are creating a schedule they can stick to and creating a place in their home that is set up for work only. This way they can close their laptop at the end of the day and distance themselves from their work. This helps them to relax mentally and enjoy their free time and to return to work the next day with a fresh head.
Tech-Wales MS Office 365 Consultancy
At Tech-Wales we are experts in MS Office 365 consultancy. We can set up and modify the Office 365 package so that Office 365 is tailor made and perfect for your organisation. We can ensure your organisation is set up for flexible and remote working to give your business the flexibility it needs. We can also write applications and additional functionality for your Office 365 package. Feel free to contact us to discuss.