We are enjoying one of the best summers in the UK for a long time. Beaches are crowded whenever the sun is out and everyone seems to be enjoying the weather and the sunshine. However if you have to work the heat can also make you tired and drain your energy. You will still have to complete your projects and meet those all important deadlines. Tech-Wales gives you some tips how to stay cool this summer and keep a clear head.
Use a cool vest
A cool vest as its name suggests is a vest that uses GlacierPacks to keep you cool. These packages will keep you cool with a constant temperature of around 15 degrees Celsius. These packs can keep this up for around 2 hours. You can charge them in 20 minutes by simply putting them in a bucket of ice water.
Use the air-conditioning the right way
Do not switch the air-con off overnight to prevent overloading when everyone comes into the office in the morning. Also do not open up windows and doors as this will make the air-conditioning work harder than it should do. Do not put the temperature too low. Not everyone performs well with a low temperature.
Turn off as many PCs as possible.
It may sound a bit over the top but PCs do produce a lot of heat and with high temperatures outside every bit helps. This also applies to servers and lights. This should always be a habit as it saves energy.
Article continues below the image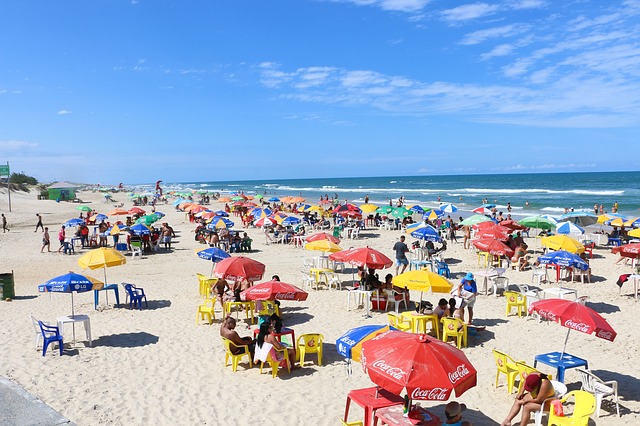 Be more flexible with the dress code
Whilst employees are normally required to dress according to the dress code the summer might be a time to be more flexible. If someone has no appointments with clients it might be advisable that shorts are permitted for example.
Make sure there is enough air circulation
When there is no air-con on the work floor it is still important that air is being circulated. If the traditional fan is too large or noisy, a smaller USB ventilator might be a solution.
Drinking water is important
To prevent dehydration it is important that everyone drinks enough water. This might be the right time to invest in a water cooler. Because you feel less hungry when it is warm it is even more important to keep drinking water.
Use laptops and tablets instead of PC
A laptop or tablet makes it easier to work from a cooler location but these also create less power and heat. You could for example work from in outside location in the shade.
These are just a few tips provided by Tech-Wales. Whatever the temperature it is important for your IT infrastructure to be working properly for your organisation. Our excellent IT services will provide you with an IT system which works for you saving you time and money. To provide your organisation with more flexible working solutions we provide excellent cloud computing services for your business. Feel free to contact us to arrange an initial consultation.