Microsoft Access is a fantastic tool for businesses of all sizes. The fact you can build a database, then the front end screens and thenadd reports and even put in business logic and rules means you can build solutions quickly and cheaply. This was great for starters but then what happens when you've run it for couple of years and entered lots of data or you need to share it with a couple of people? Not so great anymore.

Microsoft then added the ability to "upgrade" your database to a SQL Server which meant you can access all the same backup, multi-user functionality that any bona-fied database / software developer would have. Unfortunately, however most people wouldn't even have the first clue as to how to install, use or administer a SQL server – lets face it most of us still struggle to drive Outlook!!
However, now with Access Web Databases (a part of Office 365) all this has changed. I'm not sure how many people are aware of this feature but if you want to create a database and publish it so that multiple users can access it, from virtually anywhere and only requiring a web browser then this could be the solution for you.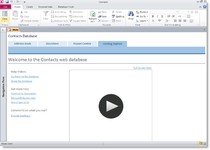 You still
get all of the benefits of Access
– like
creating tables
,
queries
,
form builder
,
reporting
etc but now
all users need to interact with the database is a web-browser (and an Office 365 subscription).
This is really good option for
building simple in house database-style applications
(such as customer/lead management or product / inventory apps) and as well as some
examples
coming, we will soon have
additional training courses available
to show you how you can use this functionality.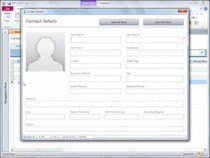 If you want more information on using Access Web Databases to build applications please send us an email at Enquiries@Tech-Wales.Co.Uk, follow us on twitter @Tech_Wales, like us on Facebook /TechWalesLtd or just give us a ring on 01639 326001.