Hi and welcome to this series of articles in which we will be exploring some of the online services that are currently offered by Microsoftand what they mean to Small & Medium businesses across Wales.
Before we start, just a bit about us – Tech-Wales Ltd – we are an exciting new IT Services company which has been setup to sell,service and support Microsofts' online services by product specialists who have a long history of working with these technologies. Ourentire business is run using online technologies – our phones, website, email, intranet and PC support and over the course of these articles we'll be discussing what and how we've achieved this and what the benefits are.
Microsoft have a number of online services that they currently offer (also known as 'Cloud Services') which enable small and medium sized businesses to access these great IT server products that previously were only realistically available to large corporate businesses. The services we will be looking at initially are called Office 365 and Windows Intune and both of these are very competitively pricedwith monthly price plans that can scale with your business.
Microsoft Office 365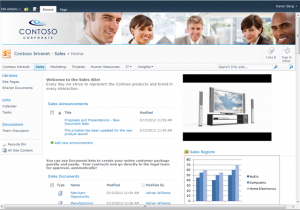 This service brings together three of Microsoft's established collaboration and information server products to provide email, document sharing, web conferencing, internet facing website and an internal intranet in an easy to administer and use package.
There's no server to worry about
no backups to perform every week
no worrying about hardware failures
you can access your information from virtually anywhere and on any device – PC / Mac / Tablet or smartphone.
So how much does this cost? Prices start from just an amazing £2.60 per user / per month!
In the next article we will drill down on these technologies and explain their advantages. If you can't wait that long, send us an email to Info@Tech-Wales.co.uk or call us on 01639 326001 and we'll come to your place and show you!
Windows Intune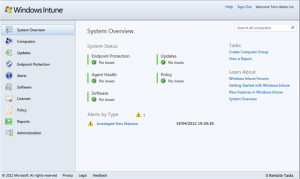 Windows Intune is another online service we will be looking at and provides you with the ability to control and monitor your PCs from a simple web-based administration console. Intune provides you with the ability to:
control software updates
monitor pc health
deploy new software
receive alerts
Windows Intune also provides anti-virus software and allows you to upgrade your machine to the highest available version of windowsand get access to its technologies – such as BitLocker drive encryption.
As well as drilling down on the functionality, we'll be looking at what's coming in the next version – including people centric management and mobile device support.
Again – if you can't wait that long please send us an email to Info@Tech-Wales.co.uk or call us on 01639 326001.