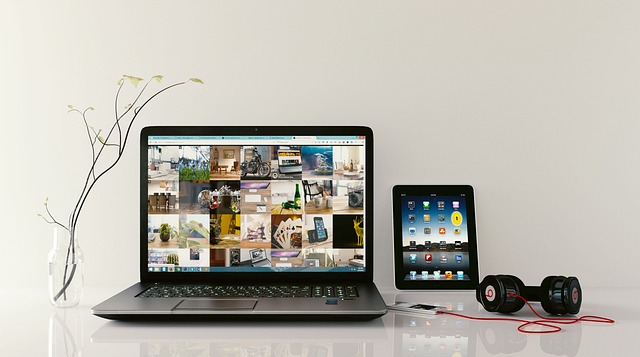 Computers for Business & Business PC and Laptop
Computers for Business & Business PC and Laptop
At Tech-Wales we provide quality computer hardware with Intel core for your business. We offer computers for your business installed with Windows 10 Pro or Windows 11. Usually delivered to us next day our business desktop PC computers, servers, laptops, tablets and printers can be configured to meet your requirements. Our business PCs have the latest fast (SSD) hard drives and graphic cards and come complete with keyboards and mice. We are also experts in setting up your office computer network to provide an excellent working environment for you and your staff. We can provide quality business computer hardware devices running on Microsoft Windows but we are also experts in Apple equipment.
Deciding on your next machine is an important choice, to make sure the equipment is capable for your business needs. That's why at Tech-Wales we can help you choose, configure and setup your new laptop, PCs or Apple Macs and make sure that all the data and settings are transferred giving you a seamless switch, saving you a huge amount of time and frustration. We have relationships with the leading PC manufacturers and can advise you on the best deals available to both you and your business.
We provide Computer & PC hardware for businesses all over the UK, Wales and in South Wales in places like Swansea, Cardiff, Newport, Bridgend, Neath, Port Talbot, Llanelli and Carmarthen. We also offer Computer & PC hardware for businesses in England in places like Bristol and Birmingham.
Business laptops upgrade, installation and replacement
Tech-Wales are providing excellent Windows and Apple laptops for your business. We also supply business laptop upgrades, installation and replacement. Deciding on a new laptop can incorporate many questions, for example
What software will you be required to run?
Do you travel a lot with your laptop meaning weight is an issue?
Do you require a laptop or would a tablet be sufficient?
These are all questions that one of our qualified engineers can help you answer, making sure that you purchase the right hardware.

Business desktop computers upgrade, installation and replacement
The cost of desktop PC's has reduced significantly over the past 5 years, meaning that moving to new hardware is now more affordable. Replacing your desktops will not only remove frustrations due to slow response but can also boost your productivity. All new desktops come with the latest Microsoft operating system, and we can also deliver any Apple business desktop computer. All though we can supply all brands of desktops we highly recommend Dell, Fujitsu & HP hardware due to the support and sales service we have experienced. These brands provide
Cost-effective but flexible PCs for standard office applications
Expandable, high-value PCs for challenging applications
Easy-to-manage, high-performance PCs for demanding applications

Business computer servers upgrade, installation and replacement
Replacing your existing legacy servers will be one of the biggest decisions a business faces. Microsoft recommends that a shelf life of a server should be around 4 years, and with more and more services migrating to the cloud then deciding on both the right hardware and strategy is a more important requirement that ever. With over 25 years experience installing and configuring servers, we will hand hold you through the process and explain all available options out there.
From servers required to run Sage & file sharing through to larger servers for 250+ users we can supply and install a wide range to meet your requirements and budget.
With strong partnership ties to the three leading brands we can provide the following:
Fujitsu Technology servers
HP server
Dell server

Business computer network upgrade, installation and replacement
If your looking to expand your business or looking to achieve faster network speeds then we can supply and install a wide range of networking equipment including:-
1Gb Network switches to make sure that the latest desktops/ laptops and servers are achieving their full potential
Faster wireless access points and wireless extenders enable more devices to run faster when transferring data
Stronger wireless technology to boost your wireless signal in any areas that are poorly covered.
Business printers upgrade, installation and replacement
If your thinking about purchasing a new printer or your finding your ink costs are high, then why not speak to us to see what best solution fits your needs. Inkjet and Laser printers are available from single user black and white printers through to multi user networked colour laser printers & copiers.
If your thinking about leasing a printer for your business we can put you in touch with one of our specialist partners who can offer you a monthly leasing cost which may work out more effective in the long run.