Nowadays you have to create an account for just about everything you want to do online or any appliances you are using. You cannot escape it for example you already have to create an account to use your smart TV. However sometimes you don't plan to work online or you just don't feel like sharing your data with the manufacturer. And that is exactly the reason you have to create an account these days so the manufacturers can collect data from you to help their marketing strategies. However in some cases there are ways and means to use a device without an account. In this article we will show you how to use your iPhone or iPad without an Apple account also called an Apple ID.
When you first set up your new iPhone or any other Apple device, you will be asked to create an Apple ID or log in with your current Apple ID. This is a universal account that works with iCloud for your backups, the App Store and sharing your data between devices. While this is very useful not everyone wants Apple to have access to their data.
Setting up your iPhone or iPad without an Apple ID
If you just bought a new iPhone or you just have done a factory reset on your old iPhone you will need to go through the basic installation process when you turn it on. The first screen will be the traditional welcome screen. This welcome screen is followed by the language selection.
Then you will be asked if you want to use the Quick Start option or if you want to Set Up Manually. Choose the latter option at the bottom of the screen.
You will then need to connect to a Wi-Fi network. It is best to have your SIM card in your phone before doing this because the iPhone will search for the network in this section.
The next step will be to create a password or set up a Face ID depending on the model of iPhone. You can skip this section if you don't want to use either however it is highly recommend using them to keep your personal details and data safe. The iPhone offers the option to install any backups but since this is a fresh install without Apple ID you want to choose the option marked Set Up as New iPhone.
Ultimately you arrived at the Apple ID page. In the text field for Apple ID there will be a sample name where you would normally type in your account information. Instead tap the Forgot password or don't have an Apple ID option.
Article continues under image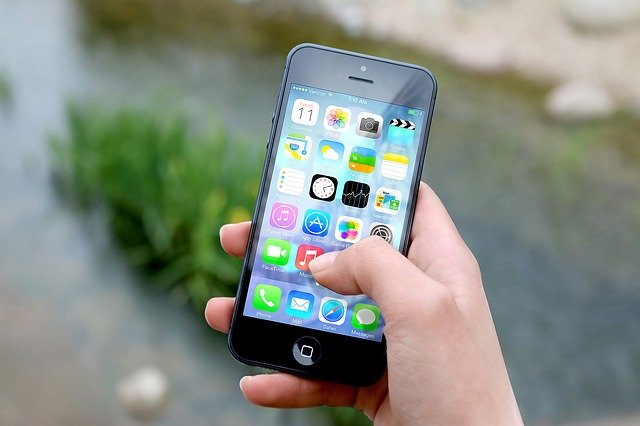 Next you will see a screen with two fields: Forgot password or Apple ID and Create free Apple ID. Under these two options you see in blue the option Set Up Later in Settings, which is the option you want to choose.
You'll be presented with a dialog asking if you're sure you don't want to use an Apple ID. Choose the option Don't Use. You will then see the conditions that you must agree to and answer the other installation questions.
You can now use your iPhone without an Apple ID. If you still want to sync your data with other devices you can use services like Google Drive or Google Photos. There are also plenty of similar apps on the App Store that can help you make sure your data is always with you, no matter which phone, computer or tablet you're using.
Tech-Wales Business Phone Solutions
At Tech-Wales we provide excellent VoIP business phone solutions for your business. Stop paying towards expensive phone systems and start cutting costs today by switching to our high quality flexible VoIP phone system. We will provide a VoIP telecom system tailor made for your business. Contact us today to find out more about our VoIP phone system solutions.