Printers are still an important part of your office hardware. Although the trend these days is to go paperless there are still lots of reasons to keep a printer in your office. This can be for legal reasons or to easy edit and modify a draft document. Printers do use a lot of paper and ink. Especially the ink cartridges are not cheap. Tech-Wales will give you some tips to save printer ink and paper to keep your costs down.
Reducing the printing size of a document
A very good example how to reduce the amount of ink used to print a document is to reduce the font size. This will make sure that you can fit more text on a page reducing the total amount of pages saving you paper and ink.
Also make sure that you look at the print preview first. This way you can see if there are headers and footers included in the document. It is best to remove these in the printer settings to save ink. Also when printing web pages try and make sure you do not print the adverts on a web page. These are often in colour and use a lot of ink.
Before pressing the print button review the document and check if you need to print out the whole document or if you only need a part of the document.
Make sure to check with your IT department or IT company if they can optimise the print standard in the office to the highest ink saving standard. This will reduce the amount of paper and ink used.
Article continues under image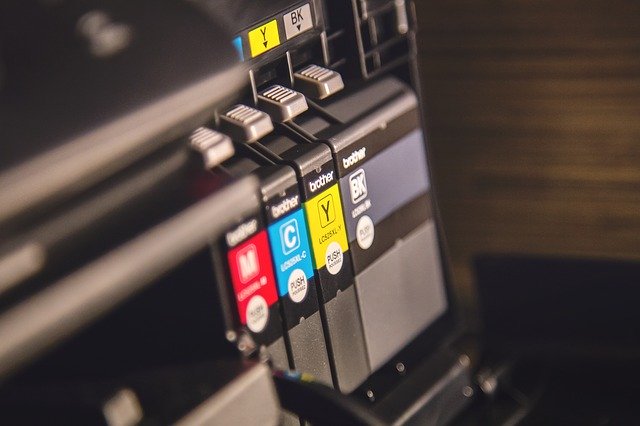 Reduce the print resolution of the document
Often the standard print resolution is set to 300 DPI. However often a lower resolution is very acceptable. This will save a lot of ink over the year. Have a try and see what resolution is best for you. Especially if a hard copy of the document is only required for editing. A lot of printers have a special draft mode which ensures that a low amount of ink is being used.
Another option to save ink is to print documents in black and white. Colour ink cartridges are often more expensive than the standard black ink. If a document is for example only for internal use black and white will often suffice.
Again check with the IT department if they can set the standard printing resolution low and the colour mode to black and white. This will save you a considerable amount of ink per year.
Ink saver software
There are various ink saving packages available. Some are open source and free to use for others you will have you will have to pay a small fee. Examples of these packages are Inksaver and Fineprint however there are more available. These can be a solution if your standard printer settings software does not offer all the solutions you are looking for.
IT business hardware from Tech-Wales
At Tech-Wales we provide excellent business computer hardware including printers. We will make a tailor made computer network for your business and will optimise your printer network to save you money on ink and paper. Please contact us today to discuss your IT requirements.