MS SharePoint is software enabling you to share information. This can be on an intranet, for your own employees or on an extranet for external relations. SharePoint is intended as a framework for information exchange and document management. But how does SharePoint work, how is it intended and how can you conveniently use SharePoint within your organisation? We provide you with some tips how to improve team collaboration within your organisation with MS SharePoint.
Use the version history
It can happen that a file can be found in several places. This is of course very annoying and you often have to spend considerable time to determine which file is the correct file. When you work on one document with several people, you often send each other a new or updated version. This results in version 1, version 2 and so on. SharePoint has a solution for this: version history. SharePoint automatically saves the latest version, this happens with the last five hundred versions. Did you accidentally make a mistake and was it saved? With SharePoint you can check the version history.
How do you find version history? In SharePoint, click on the three dots next to the document and then select the version history. Now all versions are displayed and you can choose which ones you want to view and what the changes are in the document. You can then decide whether you want to restore a previous version.
Receive alerts
We have explained about version history and version control. You can set up SharePoint to receive a notification when a colleague works or looks at a document.
Simply open the library or list where the document is stored. Then select the document for which you want to receive a warning. Select the options you want from the list and click on warn me, then click on the ok button, now the changes have been saved.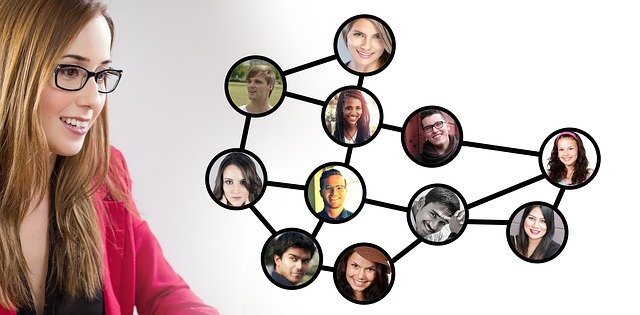 SharePoint websites for different devices
Within SharePoint you can create websites that contains useful content for your employees. You can make this public for the company or for a private group. You can set your public during the creation of the site. However make sure not to work with too many different site columns. By limiting the number of columns of information (such as document name and date) to two, you ensure that SharePoint is user-friendly from any device.
Provide clear metadata
Metadata is effectively data that describe the data. If you create a document in Microsoft Word, the file has, for example, an author, a number of pages, a date of creation and a date of editing. So there is a lot of data that contains information about the document. Before saving a document, it is very important that you think carefully about what you name the file. This makes the file easy to find for everyone.
For example, if you are responsible for the photos of staff parties and outings, you can easily add the name of the outing and the date with the help of metadata and these are easy to find for anyone looking for the photos.
Tech-Wales SharePoint Consultancy
We provide SharePoint Consultancy and we can help you integrate SharePoint for your business and improve team collaboration. Our fully trained engineers can set up your SharePoint environment for you business and add value to your IT network. Combined with out business IT support and excellent customer services to ensure your SharePoint network works for your business and connects people and departments. Feel free to contact us now to discuss.