As we all know a lot of people are working from home currently. But chances are that the number of home workers after the pandemic will remain higher than before. Microsoft has launched a new platform that can enhance working remotely: Microsoft Viva. Microsoft itself calls it an employee experience platform that will help you connect to the workplace. The tools in Microsoft Viva work via AI (Artificial Intelligence) and are fully integrated with Microsoft 365 and Teams. In this article we will discuss some interesting features of Microsoft Viva and how Viva enhances working from remotely for your business.
Viva Learning
Viva Learning enables your employees to discover content such as courses and training in one central place. With the help of AI, the right content is offered at the right time. This includes content from LinkedIn Learning, Microsoft Learn, the organisation's own content and training from service providers such as Skillsoft, Coursera, Pluralsight and edX.
Viva Learning helps to make learning a natural aspect of the corporate culture and of every employee's daily routine. Managers are given the opportunity to assign learning opportunities and can verify that courses have been completed. In this way, the learning culture of your organisation can be further developed even with staff working from home.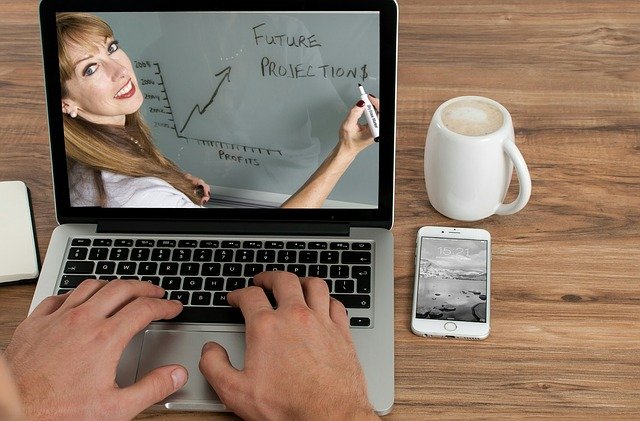 Viva Topics
Viva Topics is a tool to help your business to share and organise information and content.
Finding an expert, understanding company abbreviations, or finding the right content is not always easy. Especially if staff are new or working from home on their own. Research has shown that people spend about 7 weeks a year looking for information.
Viva Topics offers a solution here. With Viva Topics, you can more easily find knowledge from across the organisation, or connect people with that knowledge. This can also be done entirely in Teams. The driving force is AI, which is used for the automatic ordering of knowledge and expertise into relevant categories.
Viva Topics automatically keeps track of topic cards while people are active in apps such as Office, SharePoint and Teams. When employees click on such a card, a specific Topic Page appears with documents, clips and people related. Company experts can also help manage the information in Topics by sharing their knowledge through simple, easily customizable websites called Topic Pages.
Topics naturally uses the data in all Microsoft 365 services, but can also integrate other services such as ServiceNow and Salesforce. In addition, Graph connectors can be used to easily connect to even more services.
Viva Insights
You can access Viva Insights via a Teams app. It helps employees maintain contact with colleagues and ensures time for breaks and for learning or work that requires focus.
If you are a manager, Viva Insights offers you data-driven insights and recommendations (with privacy protection) to promote the health and success of your team. Viva Insights helps the manager to determine whether, for example, a burnout is imminent in a team, and also provides recommendations such as encouraging a team to turn off notifications (notifications), block calendars and set daily priorities to focus on the most important work flows.
Viva Insights uses data and signals from Teams, Outlook and the other apps within Microsoft 365. In addition, it can also use data from third-party tools such as Zoom, Workday and SAP SuccessFactors.
Privacy and security has been an important factor in the construction of Viva. Personal insights are only visible to the employee. Insights for managers are generated using aggregated and de-identified data. This means that personal data will be masked.
Tech-Wales Business IT Support
At Tech-Wales we can set up or improve home working for your organisation. We can offer Business IT Support to provide excellent IT support for your business at any location. Combined with our IT Consultancy Services to provide your business with all the soft and hardware to make working from any location as easy as working from an office. Contact us today to discuss your requirements.