You probably have had experience with shared documents which have been shared via email. Before you know it there will be various versions of that document causing loss of data as no one has ownership any more. With a bit of bad luck the document is being stored by a user somewhere and forgotten about. All this costs time and money. Does this sound familiar? Then you need Microsoft SharePoint to manage your valuable documents.
MS SharePoint is a platform to safely store, organise, share and use information and documents. You can access your documents from any location and from any device. MS SharePoint has a powerful search function which allows you to easily find your important data and documents.
MS SharePoint collaboration platform
SharePoint is also referred to as a collaboration platform. With the right set-up SharePoint can contribute so much to the efficiency and effectiveness of your organisation. You will work together with your colleagues in the same environment. Roles and rights are easy to arrange per team or per user. So you don't have to worry about you unauthorised access.
Should it nevertheless happen that a document is unintentionally changed or deleted you can use version management. Any changes to the document will be saved!
My favorite functionality is real-time collaboration. Working on one document with several people at the same time is not only very efficient, it also increases team spirit.
Article continues under image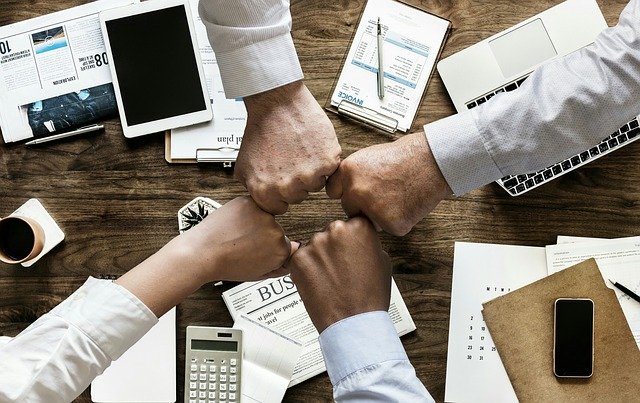 Working from any device or location
With MS SharePoint, you are no longer tied to your desktop. MS SharePoint is a cloud solution. With an internet connection and a browser, SharePoint gives you access to your documents and data anytime, anywhere. And you can get started right away. View your project plan at home? Show a video at the customer? Editing a document on the beach of Ibiza? You can access your data and documents anywhere.
Share your documents safely with MS SharePoint
Microsoft SharePoint is teh ultimate tool to share your documents and data in a safe environment. You can easily share documents and data internally and externally. You don't have to worry about your valuable data being compromised. Security rights are easy to set. MS SharePoint offers a framework in which you comply with the GDPR legislation. Privacy of your employees and customers is guaranteed.
MS SharePoint as a digital archive
Deleting documents and data remains a bit scary for many, because what if a document can come in handy later? On the other hand, many files are stored and then never used again. As a solution, SharePoint offers an extensive archive functionality. You can even select documents to be automatically deleted after a certain period.
Tech-Wales SharePoint Consultancy
We provide SharePoint Consultancy and Training all over the UK, Wales and South Wales. Our fully trained engineers can set up your SharePoint environment for you business and add value to your IT network. We offer excellent customer services to ensure your SharePoint network works for your business and connects people and departments. Feel free to contact us now to discuss.