Update 15th June
Inline with government recommendations the majority of our staff are continuing to operate remotely from the office and all services are still operational.
Site visits are available on a limited basis and all visits will be carried out in accordance with strict social distancing measures.
We have to commend the outstanding levels of service our team has continued to provide during these difficult times and we hope that we will be able to resume the new "normal" operations as soon as possible.
Regards,
Adrian & Mike
---
Update 24th March
All services are still operational with all workers now remote. The office is closed to visitors unless arranged in advance and in order to comply with the latest Government directive staff have been told that site visits are restricted to essential visits only (e.g. System Down or to establish connectivity) by prior arrangement with a Director.
We appreciate your co-operation in these very difficult circumstances and will continue to do our best to keep you up and running throughout this period.
Stay Safe! Regards,
Adrian & Mike
---
Update 18th March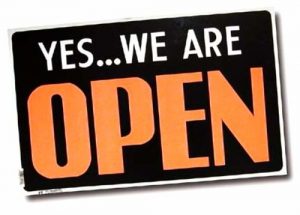 We took the decision on Monday evening to enact our business continuity plan so most of our staff are now working remotely from home. The helpdesk continues to operate as normal however we are experiencing a large volume of calls especially around setup of remote working and we will do our best to service clients requests as quickly and efficiently as always but please bear with us if we take a little longer to respond than usual.
We will be maintaining a staff presence in our main office to accept deliveries and collections of hardware and will continue to make on-site visits where appropriate in accordance with the government guidelines. We will ask you to confirm whether or not you have any confirmed cases on site and our engineers have been instructed to wash their hands on entry and exit to customer premises to help reduce risk to you and them.
If you need IT Support please feel free to contact our main number 01639 326001 or email helpdesk@tech-wales.co.uk as usual. We will continue to issue updates on this post and via our facebook page https://www.facebook.com/TechWalesLtd
Regards,
Adrian & Mike
---
Original Article
The sudden spread of Coronavirus means businesses could be asked to temporarily close and employees potentially asked to work from home.
We want to reassure customers that our communications and IT Support systems will be running as normal if this scenario were to arise. Our business continuity and disaster recovery plans allow us to continue offering IT support remotely.
We will continue to offer an on-site service where appropriate however we will be working within the guidelines in force at the time and will work with customers to continue to resolve issues efficiently although we may need to use remote diagnostic tools with customers on-premise staff at times.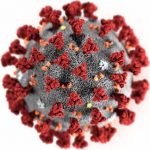 Are you ready?
Effective communications and collaboration systems the key to surviving the above scenario and we are keen to help customers be prepared early.
If you are an Office 365 user then it is worth getting a good understanding of Microsoft Teams which provides the ability to Chat, Call, Hold Internal and External online meetings, Share files etc. Make sure you have appropriate hardware (headsets/webcams) to enable these functions or install the App on your smartphone.
If you need to access your desktop PC then we have a variety of solutions including setup of a VPN system, and remote access solutions.
For those that use our 3CX phone systems then please also consider using the 3CX Mobile Client to take your extension with you anywhere.
Help and Guidance
As always the team are on hand to answer your questions. Just call the helpdesk on 01639 326001