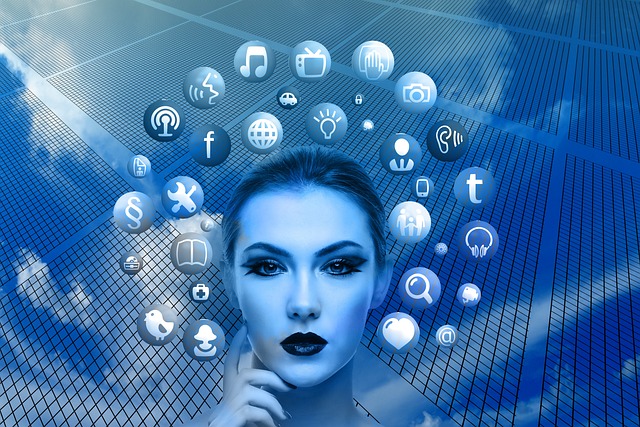 Power Apps Development and Power Automate
MS Power Apps Development and Power Automate
Tech-Wales can help your business with the latest Microsoft Power Apps Development. With power automate you have the ability to automate work flows. We already know that collaboration makes our employees more productive, and Microsoft 365 also comes with a range of products and services to help make your business run efficiently. Power Apps and Power Automate allow you to automate your organisational processes, without the large expense of getting a traditional software application written. These are great tools for small businesses or businesses that are looking for a quick fix or those that are growing rapidly as they allow you to deploy and manage business applications quickly.
There is still a place for traditional software development service as these apps may not be suitable in all circumstances, we can discuss your requirements with you and suggest which route would be most effective for you.
Microsoft Power Apps development
Power Apps is a simple software development platform allowing you to build custom business applications quickly using a low-code solution. Power Apps is aimed at the "Information Worker" who is used to working with formulae in Microsoft Excel or programming Microsoft Access databases. Using "Connectors" it is possible to use and manipulate data from/to a wide range of databases and applications.
The system allows you to develop "Canvas Apps" which typically fall into two categories, those used on a desktop device or tablet, and those that are used on a mobile phone device. Both can be developed quickly (see examples below). Click here for more details of what is a Power App.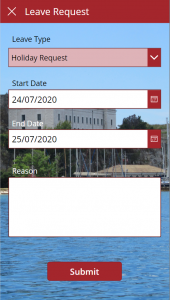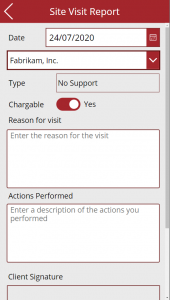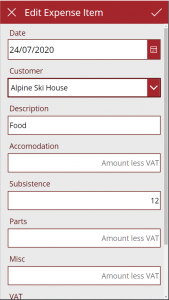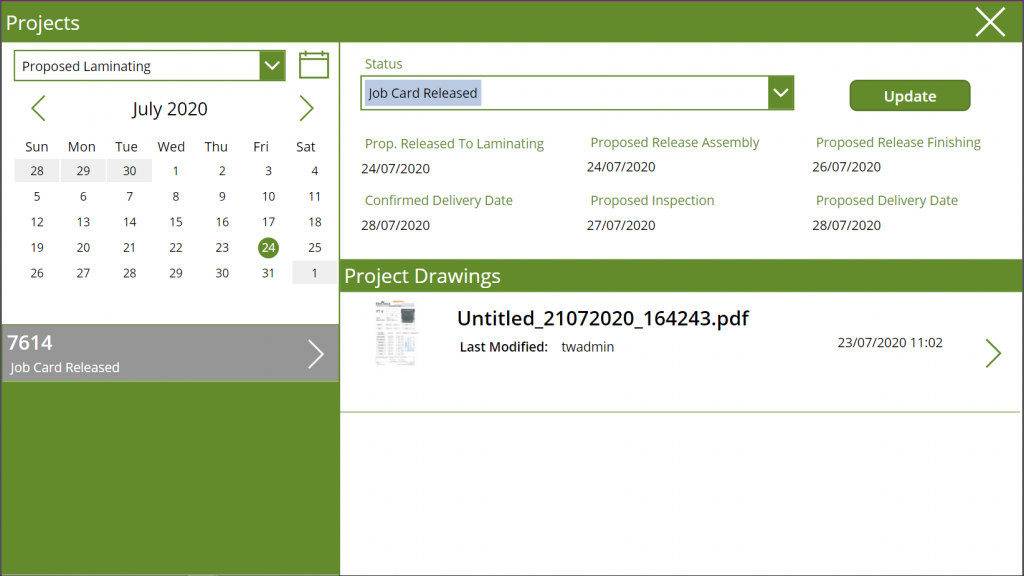 Once development of your app has been completed then we hand it over to you complete with the source code and you can make further customisations to the app as required.
Power Automate
Automating business process is the key to scaling up your business, and Power Automate allow you to achieve just that. Using Power Automate you can create a "Flow"  which describes your business process. Flows can be started automatically or manually from a wide range of application both internal and external to Microsoft 365. Each App connected defines a range of "triggers" – such as "When an email is received" or "When a reply to a tweet is received". In your flow you can make decisions based on the trigger event using custom logic such as Case statements or If statements.
Each application also defines a set of "actions" that can be performed depending on the application so for example you can "Create a folder" in SharePoint or "Create a calendar appointment" in Outlook or even "Create a Post" of Facebook or Linked In.
Using Power Automate you can make your employees far more effective and eliminate repetitive day-to-day administrative tasks. If a connector does not exist for your line of business application then we may be able to find another way to connect to it – speak to us about your particular problem and we'll see what we can do.
Timescales
Using Power Apps and Power Automate we can dramatically reduce the time it takes to both develop and implement a solution from months to weeks.
I was envisaging having to go through a 2/3 month testing period before utilising this as our sole form of filing, however, the UI is very user friendly and as stated, you have hit the nail on the head with our requirements, that I think we will be utilising this within the next 4 weeks!

Jason Pocock, Sales Manager, Protect GRP Enclosures Ltd
Contact us today about your requirements and we can discuss your requirements in more detail.