The cloud is now part of the standard business IT structure. It is very important to adapt your organisation security to this structure and that management of your organisation will implement the correct IT security structure. 
When it comes to cloud security in general management can be roughly divided into two groups. The first group is the smallest and they have reservations about migrating sensitive data to the cloud for security reasons. The second group of managers have got concerns about the cloud however they are much more positive and open about a business cloud IT structure. Managers who are positive and open to the cloud have already made the transformation to the cloud and are working with platforms like Office 365, Microsoft Azure or Amazon Web Services.
It is always essential that IT security and management of an organisation are working closely together and are aware of problems and possible issues so that a well suited security system can be implemented. This needs to be an open and honest working relationship and all problems should be discussed to prevent any attack from outside.
Managing cloud security risks
It is much easier for management to understand the importance of cloud security when they are properly explained how it can threaten the business. Managers make risk choices every day and the cloud is just one of these risks. When discussing cloud security managers should always ask themselves the following question: How do we reduce the risk for the organisation when we transfer data to the cloud?
Every cloud application contains a different data set that every organisation uses differently. For example when a company wants to migrate public marketing documents to the cloud the risk for the business is not very high in the event of a data breach. However when the company migrates the source code library of a new product to the cloud the risk of in the event of a data breach is considerably higher.
Add additional data security to cloud security
Management must know the basics of what the public cloud is and how it is protected. Almost every cloud provider has some form of internal security on its platform. People often assume that every type of security that these providers offer is sufficient but that is not true. Within cloud security companies and public cloud providers share the responsibility. The security of the platform infrastructure is the responsibility of the cloud provider and the data security is the responsibility of the organisation.
Cloud data is just as secure as data anywhere in the organisation. It is important to take extra security measures to protect non-cloud data. Your cloud measures must be deeply integrated with the rest of your security architecture which must communicate with each other perfectly and without any flaws. This way the organisation has a much greater chance of preventing cyber attacks and the resulting data breaches and possible fines.
Article continues under image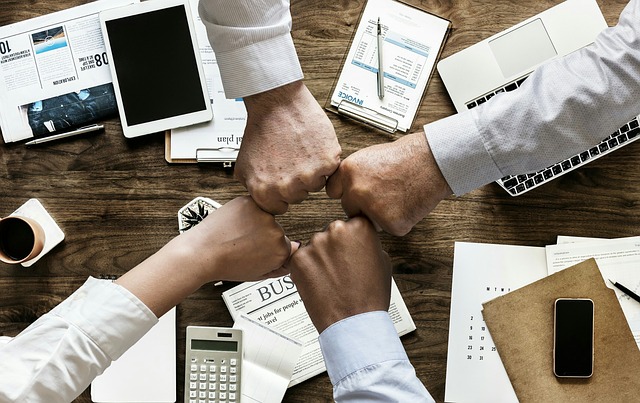 Cloud security is like any other security
Cloud security is often seen as a different type of security that requires a different approach. However it would be much better to manage the security of cloud services in the same way that your company deals with security in remote locations, in the data center and on mobile devices.
To successfully prevent cyber attacks in the cloud, the network or at the endpoints management must support an approach which is supported throughout the organisation. Managing multiple security approaches and products can lead to complications in security environments leaving more room for errors, risks and associated costs. Mapping out these risks and potential costs is something that management should appreciate, understand and prioritise in the right way.
Tech-Wales Cloud Security
At Tech-Wales we can provide a tailor made cloud solution for your business. We have a range of cloud services for your business. We will also ensure that your cloud system works in excellent harmony with your IT structure and will provide an excellent IT structure for your business protecting your in house IT structure and the cloud. Contact us today to discuss your IT structure needs and security.