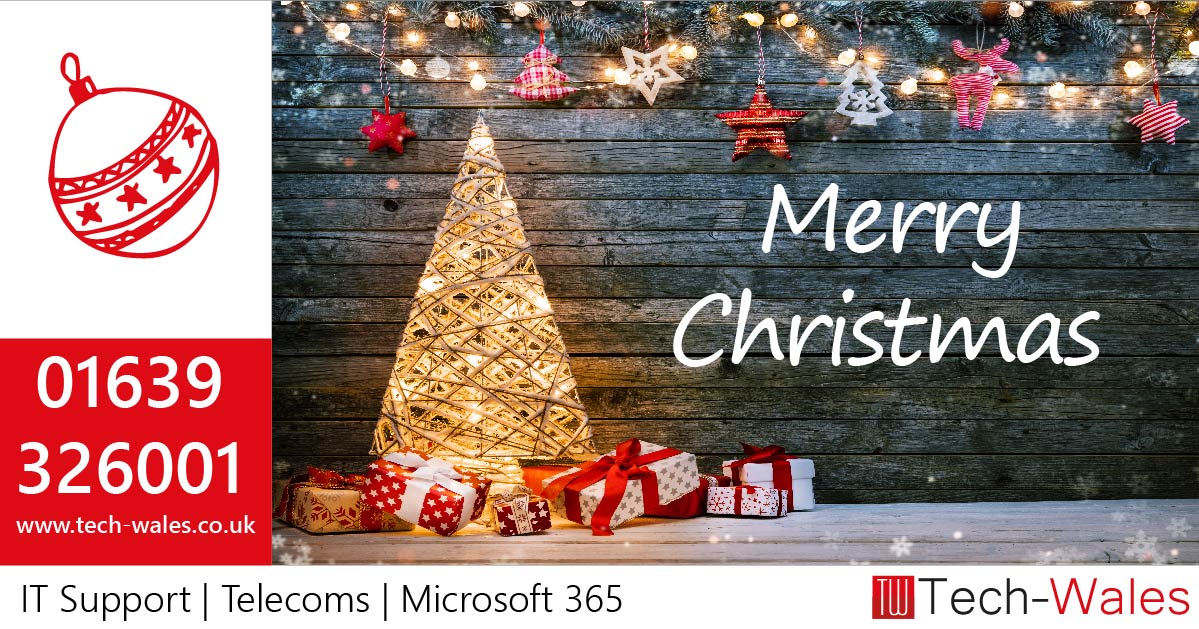 Tech-Wales would like to wish all of our customers old and new a Merry Christmas and a Happy New Year! Please find our Christmas opening hours – if you have a problem please contact the helpdesk in the usual way.
Telephone: 01639 326001
Email: Helpdesk@tech-wales.co.uk
Christmas Opening Hours
Date
Open
Closed
Thursday 24th December
9am
12pm
Friday 26th December
Closed
Monday 28th December
Closed
Tuesday 29th December
9am
5.30pm
Wednesday 30th December
9am
5.30pm
Thursday 31st December
9am
12pm
Friday 1st January
Closed
* 24/7 Server Monitoring will continue over all days for our remote & full support contract customers.