Is the fastest browser also the best browser? Not always. Tech-Wales explains the difference between the 6 most popular browsers of 2020. We all use browsers on a daily basis and everyone has their own preference. Many organisations use Google Chrome but Firefox and Opera are also popular browsers. Below we explain the specifics of the current most popular browsers.
Google Chrome
With Chrome as your default browser you can't do anything wrong. If you already have a Google or Gmail account you can log in to synchronize your bookmarks and tabs between different devices without any problems. Google Chrome is built on the open source Chromium platform and impresses with the simplicity of its design. The design only shows you what you really need to surf to your favorite website. The browser is also very fast even if videos are being streamed. Google Chrome also has a great extensions library. There are loads of extensions. There are extensions for security, social media, SEO and blogging to name just a few.
Mozilla Firefox
Firefox market share is much smaller than Google Chrome. However the Firefox browser has its own strengths and functionality. Privacy is extremely important in 2020 and Firefox has lots of features to safely browse the internet. If you want to keep your data out of the hands of tech giants such as Google, Microsoft and Apple you need to use Firefox as a browser.
Do you want a browser that just looks nice? Then we recommend Firefox again because there are an almost unlimited number of nice themes available for this browser. From mandarin to grass green and matte black the choice is entirely up to you. Chrome may have the largest number of extensions but Firefox has a unique offering that you won't find in any other browser.
Vivaldi Browser
If you use the internet a lot for your work then Vivaldi is the browser for you. Those who have a job that mainly takes place on the internet often notice throughout the day that there are a lot of tabs open Vivaldi offers a solution for this and allows you to stack these tabs neatly according to your own preference. This way you can collect all your favorite social networks under one tab and rename that tab. No more chaos. You can even scroll through the different tabs if you want to work even faster. Since Vivaldi update 2.3 of February 2019, you can easily take screenshots of a complete website.
Article continues under image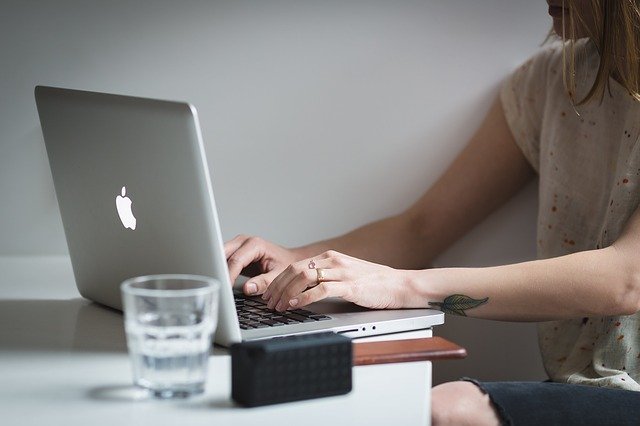 Microsoft Edge
Microsoft Edge is a very fast browser. However that is the only advantage to this successor to Internet Explorer. The browser only has access to a very limited collection of extensions which is partly due to its low popularity. However Edge also has unique functions such as the included note function that allows you to take screenshots and make a note about your screenshots. Although this is very handy it is not really a reason to switch browsers. You can however use it as a second browser to use that feature.
Opera
Opera is a browser based on Chromium Opera offers an equally minimalist design as Google Chrome but with some nice additions. For example you can find chat apps such as Messenger, WhatsApp and Telegram in the sidebar and immediately use them from there without having to open a new tab. The built-in dark theme will is very popular and personalising the background is a nice extra.
Apple Safari Browser
Safari is no longer available to Windows users and is specifically aimed at Apple enthusiasts. Safari is fused into the Apple ecosystem and is often the favorite browser for people with an iOS device, even though the browsers above are also available for the Apple platform. Safari is a fast browser and the synchronisation between different devices is very smooth.
Tech-Wales Business Broadband
A fast browser is only useful when you have a fast and reliable business broadband. At Tech-Wales we provide super fast reliable broadband solutions for your business. We can offer business broadband at competitive and affordable prices. We offer business broadband only packages from £24 per month but we also offer business broadband & call packages at very competitive prices. All our packages come with unlimited downloads and super fast speeds up to 330Mbps. Feel free to contact us today to discuss your business broadband solution.