IT is important for your business. In the current business environment IT forms the largest part of any business no matter what your core business is. For a smooth day to day running of your business a well performing IT infrastructure is vital.
It is just as important to choose the right hardware and operating system for your business laptops and PCs. The two major operating systems to choose from are Windows from Microsoft and Mac OS X from Apple. Apple laptops and PCs are all running Mac whilst there are various computer hardware brands available which run Windows. It is important that you choose the right operating system which suits your business. In this article Tech-Wales will discuss the advantages and benefits of both operating systems helping you to make the right choice.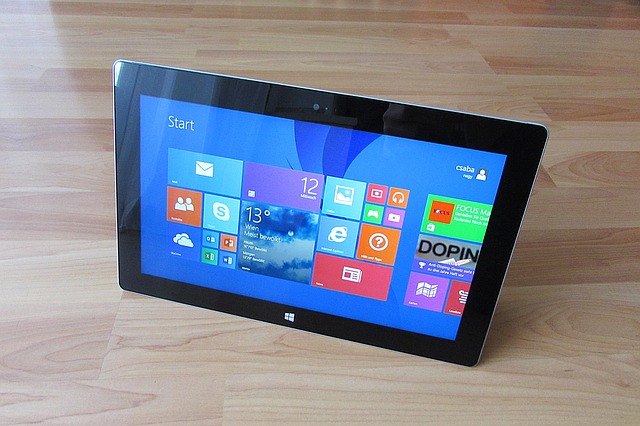 Operating System
The operating system is the most important part of any laptop or PC. Most computers use Windows as their operating system however Apple computers use Mac OS X as their operating system. The advantage of Apple computers is that both the software and the hardware are aligned. This means less errors and it also decreases the chance of a computer crash. Computers running the Windows operating system often use multiple manufacturers which increases the possibility of errors. In other words Apple computers are in general more reliable than Windows computers. However Windows has made a quality improvement over the last few years which means the chances of errors have become much smaller.
User interface – Ease of use
It is often said that Apple computers and hardware is easy to use. However Windows users always have to get used Mac OS X operating system when they first start using it. That is mainly the reason that Windows users will not often switch to using Apple computers and vise versa.
Because Windows has the largest market, most software manufacturers focus on Windows computers. This has the disadvantage for Apple that it is not always possible to find suitable software. However the most common software like for example Microsoft Office or Adobe design software is easy to install as a separate package on Apple computers.
Price comparison
In general there is a large price difference between Windows and Apple computers. Apple computers with compatible specifications to Windows computers are often on average 40% more expensive. The reason for this is that Apple computers are more durable and of course you pay for the brand Apple. Also Apple computers have a much higher resale price than Windows computers.
Target audience – who uses Mac OS X or Windows
In general architects and graphic designers choose Apple. However web developers and general administration and office users choose Windows. Nevertheless, both brands are increasingly growing towards each other. Because Apple is bringing more and more affordable computers to the market, they appeal to a broader target group. On the other hand Windows has more and more options and programs for visual applications.
Tech-Wales will help you choose the best computer
If you are looking to buy new business computer hardware or want to upgrade your existing computers Tech-Wales can help you make the right choice. Our team are highly skilled in installing, upgrading and replacing Windows operated computers but are also experts in Apple computer hardware. Tech-Wales can make your IT work for you making you more productive. Feel free to give us a ring on 01639 326001 to discuss.
Alternatively have a look at our business IT consultancy services.