Internet security is not only important on your laptop or desktop PC but also on your mobile devices like mobile phones or tablets. All our tablets and mobile phones contain so much personal information these days that it is vital you make sure your data is protected from hackers. The most popular security programs are malware packages like Lookout, Norton and AVG. However Android's built in security in combination with some handy tools can protect your personal and business data. This week part 5 of our Android security apps and tools. Make sure to read part one of our Android security tools, part two of our android security apps, part three of our android security apps and part four to keep your Android phone safe as well if you missed it.
Article continues underneath the image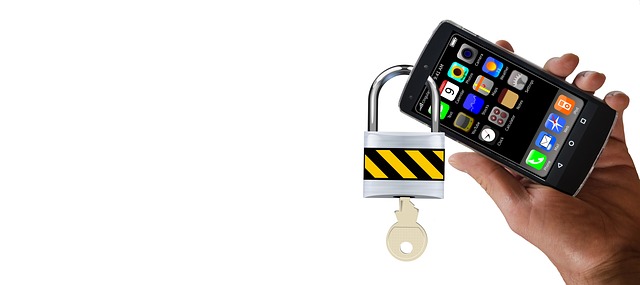 Android's own screen pinning system
One of the lesser known security tools from Android is one of the most useful security tools. The screen pinning tool was introduced in Google's Android 5.0 Lollipop. This tool is made for the moments that you give your phone to someone else.
For example if you want to show a photo or web page or because someone wants to make a phone call as quickly as possible from your phone. This tool prevents people who are using your phone getting access to sensitive information because they can open other apps or browse just a bit further.
To enable this go to the security option of the system settings and scroll to the option 'Screen Pinning'. Select this option and see if all switches are enabled next to "on" and "call pattern for release".
The next time you give your device to someone else first open the app that you want them to use. You can press the recent apps button (or keep the home button pressed for a few seconds). The app in question is now at the very front. Scroll up until you see a round pushpin icon.
Press that icon and you're done. Your device is now locked on that one app. When you have received your phone back and you want to use it again normally hold the back button and the overview button for a few seconds and enter your set pattern, pin code or password. After that your device is completely open again.
Android's smart lock function
Securing your smartphone with a pattern, PIN or password is incredibly important. But the idea that you have to enter that code every time can be frustrating for some users. Because of this some users do not secure their smartphone with possibly disastrous consequences.
Android's smart lock function gives you the best of both worlds by reducing the irritation factor without sacrificing too much of security. You can use this feature to choose that your phone is not locked in certain locations such as at home or work. You can also choose to have your device unlocked when your device is connected to a trusted Bluetooth device, smartwatch or car. You can even set this feature so that your phone will not lock as long as it is in your pocket or bag since the last time you entered a pass code.
If you are not in the vicinity of these trusted locations your device will lock immediately and you will have to unlock it with your pattern, PIN code or by entering a password.
This was part three of Tech-Wales blog about internet and security apps. If you are worried about the security of your mobile devices for your business do not hesitate to contact us to discuss. Alternatively have a look at our cyber security services. We can also set up your business with secure mobile devices like tablets and phones enabling you to work frok anywhere. Feel free to have a look at our business IT services and cloud business services.
You cannot afford to miss part one of our Android security tools, part two of our android security apps, part three of our android security apps and part four to keep your Android phone safe as well to keep your Android devices safe.