Internet security is not only important on your laptop or desktop PC but also on your mobile devices like mobile phones or tablets. All our tablets and mobile phones contain so much personal information these days that it is vital you make sure your data is protected from hackers. The most popular security programs are malware packages like Lookout, Norton and AVG. However Android's built in security in combination with some handy tools can protect your personal and business data. This week part 3 of our Android security apps and tools. Make sure to read part one of our Android security tools and part two of our android security apps as well if you missed it.
Article continues underneath the image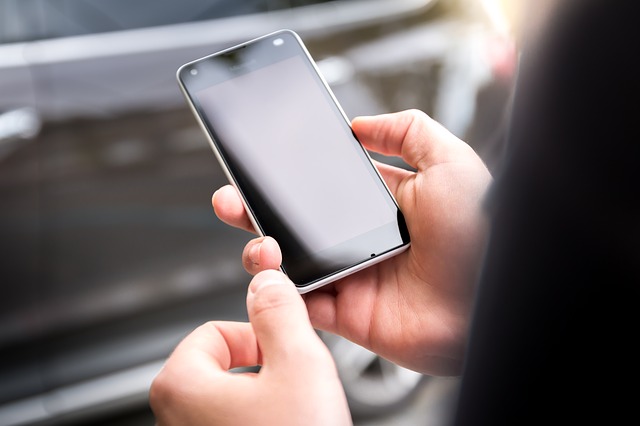 Android's advanced app scanner
It is an unknown feature of Android phones and devices but Google has provided it's own malware scanner on every Android device since 2012. This scanner does not only checks if all of your apps are clean but it also scans your device continuously if there are no infected applications on your device.
To make sure this feature is switched on search your device for Google Settings. Select the option Security and select Play Protect. Make sure the option Scan device for security threats is switched on if this is not already done so. Your device and the software will keep your device safe from infected and malicious apps.
It is useful to know that this system works in combination with a server-side system that scans all apps in the Google Play Store before they are installed on your device. In addition all Android devices automatically check if there are forms of text message spam. The Chrome browser itself will also check regularly whether the sites you visit are safe.
Android VPN Client
A Virtual Private Network encrypts all your data and ensures that malicious parties can not hack your data. Especially if you often work in public places and will be using open WI-Fi a VPN client is essential.
There are a lot of different VPN clients available for Android but we will hoghlight SurfEasy. Why do we put SurfEasy in the spotlight? Just one word which is reliability. This app is owned by the company behind the Opera browser (a well-known and reliable company). Also this app is incredibly easy to use and not too expensive.
Of course in an enterprise environment a completely different solution is chosen with regard to the use of VPN services. But if you use an open Wi-Fi network it is advisable to use a VPN connection to protect your personal and business data.
Two factor authentication
No matter how strong your passwords are they will never be 100 percent safe. You will need to use a second protective layer in the form of two-factor authentication (2FA). If you work with Google's cloud services, it is advisable to use Google's own 2FA system.
This can be done in two ways: entering your phone number on the Google website, or using Google's Authenticator app for Android. If you work with other services that do not support 2FA, you could also take a look at Authty.
This app works on your phone, desktop, tablet and laptop and is much more extensive than Google's own app.
This was part three of Tech-Wales blog about internet and security apps. If you are worried about the security of your mobile devices for your business do not hesitate to contact us to discuss. Alternatively have a look at our cyber security services. We can also set up your business with secure mobile devices like tablets and phones enabling you to work frok anywhere. Feel free to have a look at our business IT services and cloud business services.
Next week part 4 about Android security apps and tools. Make sure you do not miss it!
You cannot afford to miss part one of our Android security tools and part two of our android security apps as well to keep your Android devices safe.