Internet security is not only important on your laptop or desktop PC but also on your mobile devices like mobile phones or tablets. All our tablets and mobile phones contain so much personal information these days that it is vital you make sure your data is protected from hackers. The most popular security programs are malware packages like Lookout, Norton and AVG. However Android's built in security in combination with some handy tools can protect your personal and business data.
Is your personal or business device protected? In recent years lots of scary news reports about horrible malware packages that take off all your data or spy on you or even worse have your whole operating systems held to ransom. There are all kinds of malware and virus scanners available for your mobile device but they do not always seem to be doing a great job and you unnecessarily drive costs.
Article continues underneath the image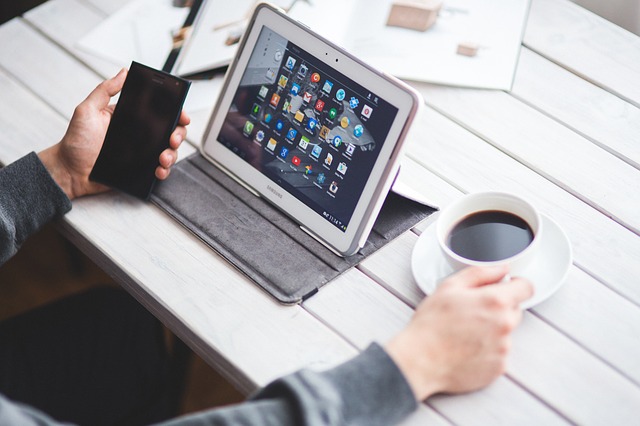 Encrypt your e-mail
If you want to make sure that your e-mail is not intercepted Protonmail is the app for you. The company behind this tool was founded by CERN (The European Organization for Nuclear Research). Protonmail uses an open source implementation of end to end encryption to prevent your messages from being read by third parties.
You do not have to provide personal information and the company does not hold any IP records or other data that might link you to your account. The company states that even the employees can not get to your messages even if they want to.
The best thing about ProtonMail's security is that you do not have to set up anything yourself. Create an account and get started. If you e-mail someone who also uses ProtonMail, the encryption goes automatically. If you are emailing someone who does not use a Protonmail address simply press the icon in the app's setup tool and create a password and corresponding hint. The recipient will only receive this information and will have to use the password to read the message.
In addition to all these handy security functions ProtonMail is also a nice app to use and looks sleek and neat. The app supports all common gestures and includes the possibility to create self-destructing messages.
ProtonMail can be used free of charge. You will receive 1 e-mail address and 500 MB storage and you can send 150 messages per day. Do you need more? They do have paid packages which are surprisingly good priced.
This was part one of Tech-Wales blog about internet and security apps. If you are worried about the security of your mobile devices for your business do not hesitate to contact us to discuss. Alternatively have a look at our cyber security services. We can also set up your business with secure mobile devices like tablets and phones enabling you to work frok anywhere. Feel free to have a look at our business IT services and cloud business services.