One of the characteristics of cloud computing is that you are using software but from a distance. You will use a connection, like the internet, for the transport of information and to use the software. This enables you and your staff to use that software or access the information from any location where the connection is available. Cloud computing can be used for many services mostly known for storing your documents. Your business e-mail is also very likely to be hosted on a cloud environment as well. A well known software package making use of the cloud is Microsoft Office 365. Microsoft Office 365 is a powerful package and can do much more then just writing documents and sending e-mails.
In this article we will sum up the advantages of cloud computing for you. Tech-Wales provides a wide package of cloud computing services which will enable your business to work online.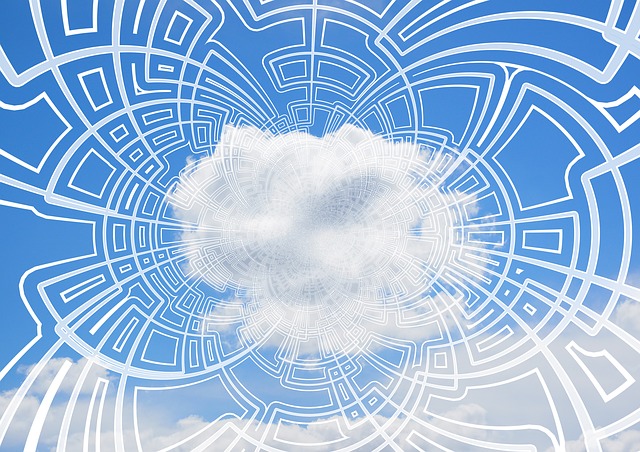 Cloud computing for better accessibility
As stated in the intro cloud computing will enable you to work from any location with an internet connection. You can work from the office, on the road via your tablet, from an internet cafe or even from your holiday address. Cloud computing increases the way you have access to your documents, data, calendar and information.
Cloud computing has lower costs
When you use cloud computing in your business you will not have to purchase expensive servers and software. Another advantage is that you will not have to pay for electrics for these machines. Cloud services are normally charged per month and per user. Due to the fact that the cloud computing provider offers these service on a large scale the monthly costs are much lower compared to having servers and software tailor made and installed for your business. Moving to cloud computing can save your company a large amount on its IT budget.
Doing business online
With cloud computing all the information is available from any location as stated previously. Even traditional organisations like hospitals are working more and more from the cloud. This for example can have an advantage when sharing patient details with GP's so that a quick diagnose of the patient can be made with all the information available. Also businesses can use this powerful feature of cloud computing. All of the offices can work from the same documents and it will feel like there is no actual distance. But this can also be extended when a partnership between two companies is established.
Scalability and flexibility
One of the main advantages of cloud computing solutions is scalability. If you require more storage space or more capacity it is very easy with cloud computing to increase. Even if you require a temporary increase of capacity cloud computing is perfect as you do not have to make expensive investments for a temporary need for capacity. So if you have employed a number of temporary staff for a campaign you are running cloud computing offers the flexibility to temporary increase by simply making a phone call.
Above we have only summarised some of the advantages of cloud computing. Tech-Wales can provide you with a tailor made cloud computing environment to suit your business. Feel free to contact us for an initial consultation or have a read about our cloud computing services.